We're Bright. A Modern Solution Making the Web a Better Place.
Many website companies are living in the past or too far into the future. We're proud to serve today's business owner by providing modern web solutions. Passionate, goal-driven, and affordable.
Get a Free Site Audit
Our Portfolio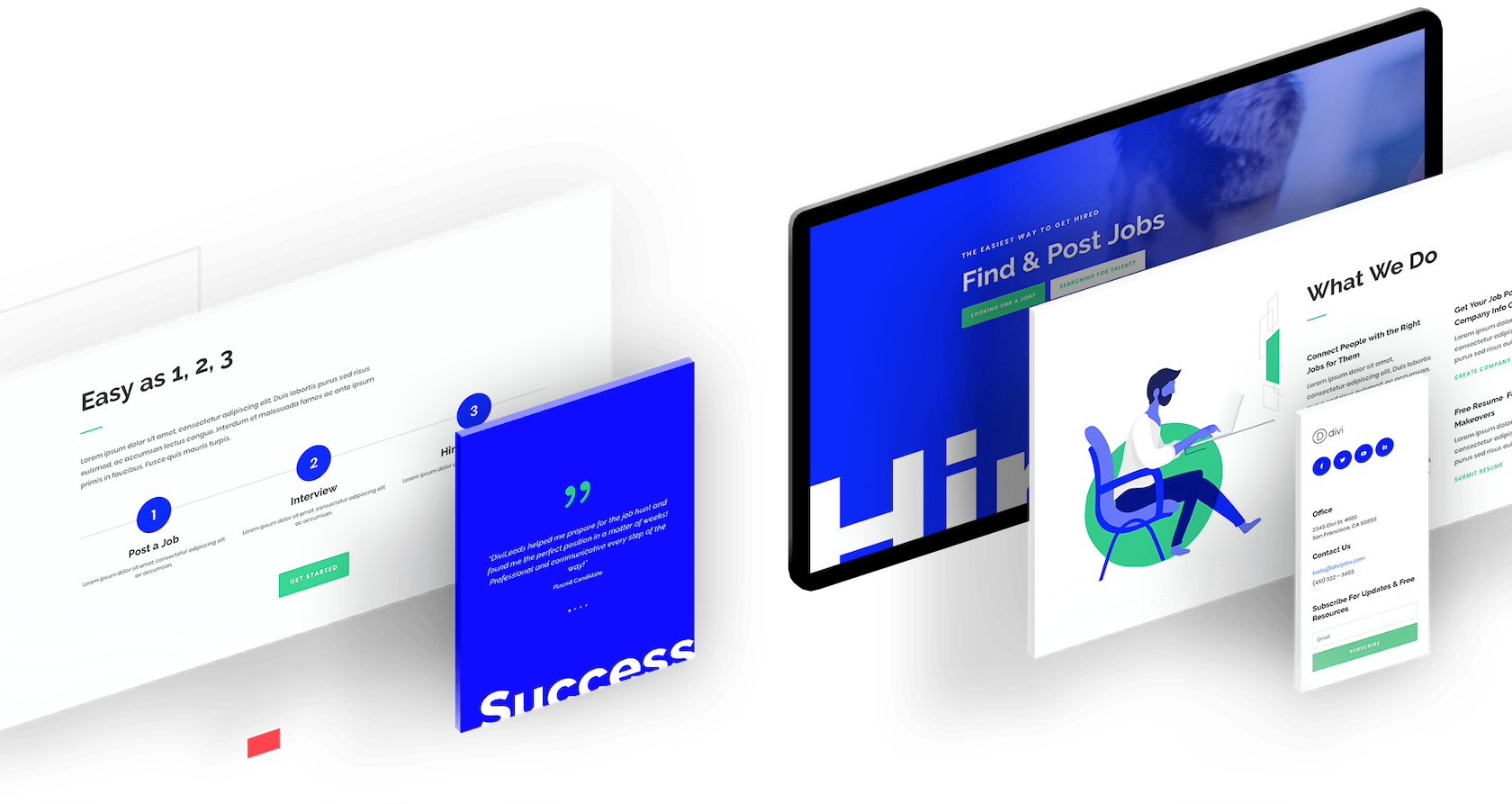 Website Design
Your website is your digital footprint and the best marketing tool for your business. A well-designed website is the key to putting your best foot forward, getting results, and achieving your goals.
Website Design
A great website requires lots of small decisions, and we take our time to get each one right. We supply as much or as little direction as you need to bring your perfect site to life.
Branding & Logo
Strong branding is the first step to a successful business. No logo? No problem! We've designed hundreds of logos and can provide plenty of examples to choose from.
Content Strategy
Content strategy includes planning, creation, and delivery—from the words to the images and multimedia. Whether you have a site already or are starting from scratch, our proven strategy will put you on the right track.
Website Development
Your website should be professional, industry specific, and aesthetically pleasing. With us, customers will be able to navigate your website seamlessly, understand your offerings quickly, and take action effortlessly.
Built From Scratch
If you're not sure where to start, you've come to the right place. We'll create a well-rounded digital presence that meets you where you're at, accurately represents your business, and makes you money!
Choose a Premade Template
In a hurry? We have hundreds of premade templates ready for deployment in under 24 hours. We can start on a Friday and have you online before the weekend is over.
Maintenance & Updates
Once we build your site, we are your full-service web team. Reach out to us anytime for a headache-free solution. Whether you choose an hourly rate or a simple monthly price, we have your back.
Define
The first thing we'll do is define your goals while outlining your products and/or services. We'll discuss what sets your business apart and any issues you may have with your current website.
Design
Next up is design. We'll present you with a design that speaks to your goals, captures your customers' trust, and persuades them to take action.
Refine
Here, we'll polish the design until you're satisfied. This stage is where we'll stay until you absolutely love your new website.
Build
Finally, we move on to web development. Google may be king of the internet, but with our knowledge of
SEO
, UX, and UI, it will work for you.
LAUNCH MY BUSINESS
Axis Bar Website Redesign
Axis is San Marcos' and Austin's premier bar. A lively taproom with weekend performances by local musicians, Axis has it all: an impressive beer and wine menu, an inviting atmosphere, and friendly customer service. When Axis opened its doors in San Marcos, we provided a digital package complete with a built-from-scratch website and Google Business profile. We did the same for its new location in Austin.
Website Development
Garvin Irrigation Services Website Development
They offer Customer Service Inspection (CSI) to residential & commercial customers. A locally and privately owned company founded by local Schertz residents, James & Rebecca Garvin​​.
REFRESH MY BUSINESS
Diamond Air HVAC Web Design
Diamond Air is a full-service air conditioning and heating company. In addition to preventative maintenance, servicing of existing systems, and installation of new equipment, its experienced technicians can even help you reduce your energy bill. We modernized the layout of Diamond Air's outdated website, made it mobile friendly, and crafted a reputation management system to increase positive reviews via Google.
Start Your Project
Fill out our form